Lolita Footwear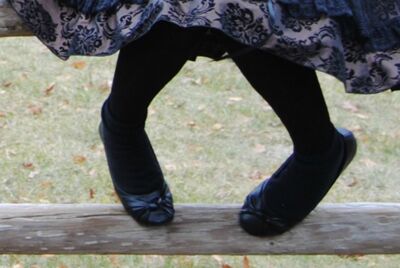 Proper Lolita footwear is closed with rounded toes and platform soles.
Mary Janes
Platform heels
Flats
Ballet slippers
Boots
High heels are often considered too sexy or mature for a Lolita look, but some styles do incorporate elegant heels.
Cute slippers, such as fuzzy bunnies or kitties, may be worn by a Lolita around her house.
Aristocrat Lolita
Edit
Casual Lolita
Edit
Classic Lolita
Edit
Shoes are less whimsical and more functional.
Country Lolita
Edit
Deco Lolita
Edit
Mary Janes for a Lolita look, sneakers or cute boots for a more Decora look. 
Ero Lolita
Edit
Vary from tall chunky platforms boots to lolita style high heeled shoes.
Gothic Lolita
Edit
Chunky platform shoes and elegant high heels are worn.
Guru Lolita
Edit
No shoes at all, or platform shoes.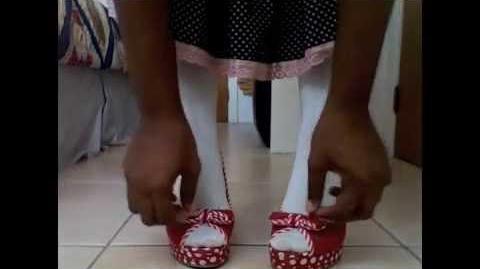 Hime Lolita
Edit
Usually any high heeled shoe, particularly when decorated in pearls.
Platform shoes with wooden soles, tall Gothic platform boots.  Heels are common for both men and women.
Kuro Lolita
Edit
Any Lolita-type shoe in matching color can be worn.
Punk Lolita
Edit
Sailor Lolita
Edit
Boots or Mary Janes with wooden soles are most common.
Shiro Lolita
Edit
Any Lolita-type shoe in matching color can be worn.
Sweet Lolita
Edit
Flat shoes or low, thick heels are most common, but high heeled shoes also exist.
Wa Lolita
Edit
Online Resources
Edit
Related Pages
Edit
Community content is available under
CC-BY-SA
unless otherwise noted.