Strega is a term used to describe the "modern witch" style. It takes inspiration from the witches of the fairytales we've read as kids. It has roots in Dark Mori, seen in how both use lots of layers.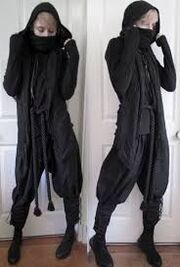 The colors of Strega are deep and earthy colors, along with black and grey. Outfits are layered with long flowy clothes. People will also wear hats and shawls with said outfits.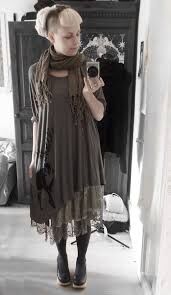 Usually, you'll wear plain pattern clothing. It can be as feminine, masculine, or androgynous as the wearer wants.
information found on the Alternative Fashion Amino [1]